Maaco Paint Job Cost For Your Car – (Price Estimation 2023)
Last Updated on September 19, 2023 by Tokyo
A good paint job enhances the overall look of your car. Paint jobs are expensive, but Maaco provides excellent services at meager costs. This article will discuss "Maaco paint job cost for your car."
Your car's paint is what gives it its distinctive appearance. And it is the primary characteristic that helps us to identify an automobile. However, in most cases, the paint of the automobile is disregarded and considered a non-essential component. Since the beginning of time, humans have painted cars because they knew metal would rust if it were not protected.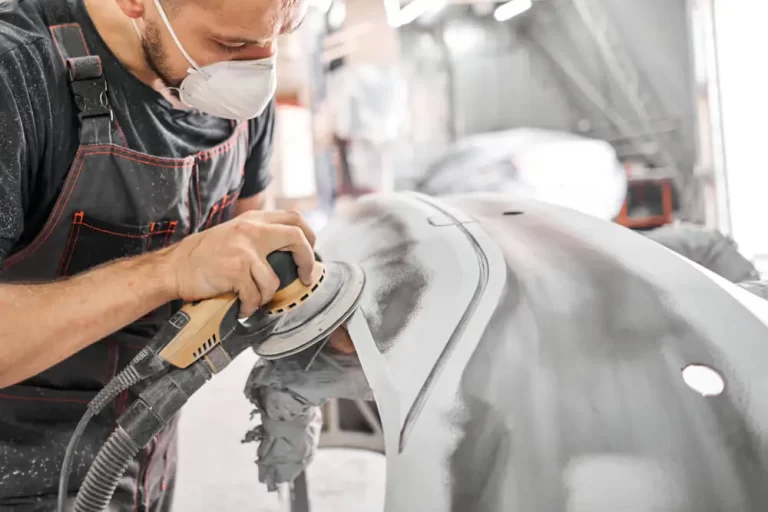 Maaco Paint Job Cost For Your Car (Explanation)
You can paint a car yourself in many ways. Simply perform the task yourself in the garden or any other parking place. But these days, using MAACO's services will save you most of your time. Maaco paint costs between $300 and $500 on average, but it also depends on the paint quality you choose.
What are the charges For a Maaco Paint Job?
Comparatively speaking, MAACO is far more inexpensive and trustworthy than your traditional vehicle repair company. But on the other hand, they operate like your typical car store. They presently operate more than 500 stores worldwide. They also like to maintain the pricing slightly on the cheaper side because of the enormous popularity.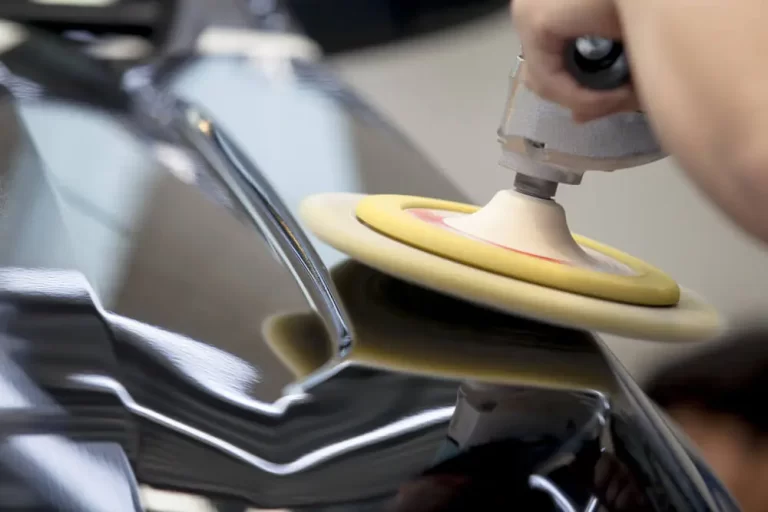 What does a MAACO paint job ultimately cost? Well, it's challenging to provide a precise estimate without carefully examining the vehicle's condition. However, MAACO offers good automobile painting services for $300 to $1500. Maaco $300 special and maaco $299 paint special are the most affordable car paint services. You can save a lot on discounts if you buy more services from them.
Note: To know more about it you can get Maaco prices list from their website.
Maaco Paint Price Influencing Factors
Does not the roughness of your car figure mess with your head? See why the cost of a MAACO paint job is so random by looking at the variables that affect it.
1. Vehicle Category
Painting over a truck and an automobile are two different things. Again, different vehicles require various forms of maintenance and repair. So, based on the condition of the car, you might anticipate spending more or less. Due to the smaller surface area, painting a vehicle usually costs less than painting a truck.
A Ford Mustang or an old Chevy could cost a little more to paint over. Hondas or Toyotas are less expensive in comparison to them since they don't need the same maintenance. Regardless of the kind, you must pay at least $300.
2. Vehicle Qualities
Vehicle quality comes next, then vehicle type. Before getting your automobile or truck painted, the damages that have already been done should be repaired. Therefore, MAACO will bill a little bit more for handling the tedious tasks.
They won't raise a fuss if the car is already in excellent condition. They'll get right to painting, allowing you to spend as little money as possible. Similarly, the price will increase if the car is severely damaged and requires extensive reformative treatments.
3. Uniqueness of Car
Do you recall how a vintage Chevrolet or Ford Mustang might be more expensive than your typical Mitsubishi or Toyota? Even if there aren't many cost disparities, they are nonetheless present.
Owners of expensive cars may occasionally receive benefits throughout the insurance period. Additionally, they may barter their way into enhanced packages with experts for the exact cost as before. Switching into a better deal even if you can't reduce prices does seem like a significant victory.
Do you now possess a piece of history with a high market value? As soon as possible, check your insurance coverage to determine any discounts you may take advantage of.
4. A Repair Job
As was already said, the cost varies according to how badly the car has been damaged. Being an auto repair company, MAACO provides all types of repairs for all automobiles. For the required repair before the coat of paint, you can always count on them.
A few minor imperfections or scrapes will not have a great effect. But occasionally, there are a lot of underlying flaws that might take a long time and cost a lot of money. The cost will depend on how extensive the repairs are, from rebuilding the bumper to straightening the bent. It will also include maaco rust repair cost.
5. External Appearance
Don't we paint automobiles and trucks to help them look less gloomy? As a result, the outside of a coat of paint is always important. Therefore, in addition to preserving the thickness of the existing coating, you could wish to incorporate a few more aesthetic elements. In these circumstances, you'll need to train the staff similarly, which may come at a cost, according to the extremes.
Once more, MAACO will cost you additional money if you wish to modify the vehicle's original color because the employees will then need to apply numerous coats to cover the first color. The project's cost can be significantly influenced by the color and quality of the paint.
6. Different Packages
There are now three different paint kits available from MAACO. You can choose from depending on your wants and spending limit. Here is the overview of the packages; we will go into more detail later.
Also, custom paint jobs prices are different according to the package
7. Discounts for Consecutive Packages
Concerning automobiles, MAACO is essentially your friendly neighborhood McDonald's. They'll figure out a solution to fix everything that is wrong with your automobile for you. And here you may profit a little.
You can buy more than one package simultaneously if your automobile requires a lot of repairs. As a show of goodwill, MAACO could perhaps feel compelled to offer you a few concessions here and there. The prices might then be significantly affected by ordering subsequent packages.
8. Obtaining Used Parts
Several parts will probably need to be changed if your repair needs are minor. Consider the bumper on your vehicle. If it is severely damaged, buying a brand-new one will be expensive. It will cost half as much if you get a recycled bumper from MAACO that is still fully functioning.
Therefore, using recycled parts may also affect how much the MAACO paint job would cost. Recycling is the most economical as well as the most sensible option to use.
Maacover at Maaco
Here we have discussed the main aspects of Maaco's Maacover:
1. Body Mending
Maaco mechanics begin the transformation of your automobile by removing any unsightly minor dings and scratches. Your car's surface is guaranteed to be as smooth as glass, thanks to our 5-step technique. What you should do is:
You can determine whether you require a second or even third layer of filler by smoothing and coating the damaged area. After the filler has dried, it must be sanded once more before a high-quality sealer is applied.
2. Surface Cleaning
Your car's paintwork may eventually be harmed if you don't address the cracks and scrapes and leave them exposed to the elements. Therefore, surface repair is necessary. Resolving these issues may get the cleanest finish and most excellent shine.
Maaco's estimators examine your automobile and recommend minor surface fixes. Most chips and scratches brought on by typical use are fixed by their most straightforward solution. If the scratches and chips are more profound, you might have to use the Bondo filler and other sanding methods to correct excessive scratches and chips.
In cases when the paint is breaking apart, peeling, or cracking, Maaco also suggests having it removed. Your automobile will be disassembled and repainted if you select this option. Minor surface fixes must be made before the paint can help a body sparkle for a very long period.
3. Sealant for Surfaces
After a coat of paint, the car's appearance and color might alter if the old and new paint mix. In between 2 paints, sealants serve as a barrier, ensuring that the coated surface has a glossy finish and a consistent color. Paint lasts longer with sealants and a smooth coat of primer, which helps maintain the sheen. There are three kinds of sealants offered by Maaco:
MAACO Paint Job Prices Broken Down By Type of Vehicle
How much are paint jobs for cars? MAACO assesses varying fees depending on the size, uniqueness, type, and car model. Here, we'll discuss the full body paint job prices offered at Maaco for different vehicles.
1. A Sports Car
Sports vehicles need specialized maintenance and upkeep since they are so technological. The typical paint jobs won't even provide the fundamental necessities in these circumstances. A sports car's paint job will likely cost more than $1,000 since its exterior finish must be both rust- and scratch-resistant.
2. SUVs
These cars will cost more to paint because they are more significant in size. Painting an SUV should cost no less than $500 to $600. The price might go up to $1,000 if you need to make more repairs.
3. Sedans
These cars need a glossy finish to keep their sleek, fashionable appearance. If you have a sedan, you must choose the premium package to give it an even glossier appearance. To paint your Sedan, budget anything from $350 to $850.
4. Commercial Vehicles
Commercial cars should always be immaculate since they represent the company's image. The price range for a beautiful finish and aftercare treatments is between $3,000 and $5,000.
5. Commuter Cars
A commuter car doesn't require much money to paint because you can use it daily for transportation. To restore the appearance of your standard Toyota or Honda, a budget of $300 to $450 is required.
How much Maaco's Paint Inspections Rate?
A Maaco paint expert evaluates the physical state of the car's body when you bring it to one of their shops. They concentrate mainly on the paint and body damage and flaws.
The experts will then offer you a regular painting treatment that costs between $300 and $500.
Since Maaco locations can be found all across the nation, you'll find that their estimations are mainly constant. Comparatively, this costs $5.33 per sq foot for painting cars.
For example, your sedan's body surface needs painting on 85 square feet. You will be charged by Maaco a minimum of $453.05. Eighty-five square feet multiplied by $5.33 per square foot will equal $453.05.
Remember that the size of your car will affect the Maaco paint job cost. It also relies on the price for the actual paint work that the nearby Maaco shop quotes.
Which Paint Brand Does Maaco Use?
Only one Urethane Paint for Fresh Paint Jobs in a Simple Formula
For new paint jobs, they employ a straightforward single-stage urethane paint. It is not pricey. The price is almost equal to what you would pay on Amazon for the same item for only $150. The cost is about on par with a one-coat, one-step polyurethane recipe.
Long-lasting and Hard-Stuff Resistant
Urethane paint is durable and resistant to adverse weather conditions, much like polyurethane. They provide excellent choices for single-layer coatings for cars.
The Urethane Component enhances the Plasticity of the Paint Mixture
The urethane component of the paint makes the paint mixture more plastic. It offers a finish that is more adaptable and robust. This item is based on oil paint frequently used for painting automobiles. But it provides more than what synthetic enamel paint would.
Boat painting projects also involve the use of urethane paints. Compared to other types of paint, they can withstand the elements better. This is because lacquers, water-based acrylics, and urethane paints dry extremely hard. For modern cars, urethane is a superior alternative for paint jobs.
How Much Will a Maaco Paint services Cost in Labor?
The expense of an automobile paint job is not just the paint. There is also the labor cost. Sometimes the cost of painting an automobile is higher due to the labor involved.
$10-30 Cost per Hour
By examining the hourly wage of one of their employees, you may calculate how much Maaco charges for labor. This costs between $10 and $30. You may be charged up to $50 per hour to paint your automobile.
Most Money Is Given To The Franchise
The sole payment method for the automobile painter is hourly. However, the colors that are utilized are relatively expensive. Therefore, a sizable portion of Maaco's funding goes toward the franchise itself. The franchise also needs to turn a profit, and they get more from the price of the painting work.
Additionally, they are the ones that cover the cost of maintenance and insurance for the organization. And when they have problems, they pay the bill. For the work to paint your automobile, businesses like Maaco may occasionally cost you up to $100.
Maaco Additional Services
Maaco offers services other than automotive painting. Other services they provide include the following:
Service 1: Decorative Auto Repairs
Maaco divides repairs into Class A and Elective categories. Optional fixes are paid for out of pocket, while Class A repairs require filing a compensation claim with the insurance provider.
Service 2: Repair Direct Program
The business works with all of the leading insurance providers to offer quick, dependable service and keep repairs reasonable.
Service 3: Fleet Management
Maaco provides a range of fleet vehicle services, such as accident monitoring, resale, and rebranding. Car rental firms, government organizations, telecoms, food and beverage producers, and producers are just a few of their clientele.
Service 4: Manufacturing Services Not Involving Automobiles
Airlines, trash management firms, hotels and resorts, theme parks, equipment rental firms, and many other types of enterprises may all benefit from Maacover. Fixing furniture, equipment for rent, stop signs, gas pump covers, garbage cans, and trolleys are a few of these services.
Is It Possible To Repaint My Car On My Own?
Absolutely! Many auto owners decide to paint their cars. It is worthwhile to attempt if you have considered your choices and believe you might get the same results on your own.
Your car's appearance will improve with a fresh coat of paint. Shiny, fresh paint might significantly impact the car's marketability if you're considering selling it.
When Should I Work with a Pro?
I would advise paying an expert to obtain your desired appearance if you have an expensive or antique car and want dealership-grade paint. It can be worthwhile to hire a pro if you've been in a mishap and your insurance is paying for fresh paint.
Repainting A Car On Your Own
Here we have discussed the procedure and tricks for repainting a car on your own:
Obtaining the Right Materials
You'll need a few supplies to paint your automobile on your own. These range in price from $350 to $450 or more, and it includes:
Glass cleanser
sanding paper
paint rollers
enamel paints
aerosol paint
rust remover
masking strips
powder sanders
expandable clothes
towels
adhesive dissolver
quality fillers
appropriate gloves
paint maskers
glasses
masks
You can start your painting process only after you have gathered all the required material.
Removing Rust
After many years of usage, the automobile can never be flawless. Grooves in sheets, rust spots, and other flaws are very standard. Rust is carefully removed to eliminate any wear that manifests in this way.
Priming
Applying the primer should come after the dust cleaning. When doing this, you must adhere to the directions on the label. Paint three layers of primer and let them dry for a half-day for the most pleasing effects.
Scrubbing
Apply the paint coats after sanding the surface. After the paint coats have been applied, sanding is still recommended since flaws might appear. When sanding, a pail of fresh water is a must since the sandpaper has to be cleaned sometimes.
Put The Paint On
To get the correct hue, experts advise applying many layers of paint. The automobile is allowed to dry at least one day after all the coats have been applied. The automobile may then be put back together, frequently a considerably trickier procedure than taking it apart.
Polishing
It is the last step responsible for ensuring the automobile looks shiny. The outer layer's other function is to safeguard the body vehicle. This must be varnished successfully in two successive coats using large amounts of polish. These stages are pretty comprehensive, require several hours or days, and involve several additional actions
Would It Be Better To Repaint The Car Yourself Using A MAACO Facility?
Although you can repaint your automobile yourself at home, the results won't be as good as by a professional. If you lack all the supplies for the DIY project, MACCO delivers quality services. Maaco auto paint costs are much lower and affordable.
Additionally, MAACO provides a one-year assurance for the simple packages and a five-year assurance for the premium services. They also provide enough insurance and are responsible for compensating you if something terrible happens during the painting.
Frequently Asked Questions
Summing Up- How Much Does A Maaco Paint Job Cost
We hope you understand enough about How much does a Maaco paint job cost? They provide the best painting projects you can get for an affordable price, averaging $300 to $500. You have several alternatives from Maaco to change the pricing by some hundred bucks. Also, it is dependent on the degree of paint quality you choose.
The scale of the painting and the level of quality you want will decide the Maaco paint job cost for your car, but you may ask for a free estimated value. Just drive to one of their sites and start bargaining with them there.